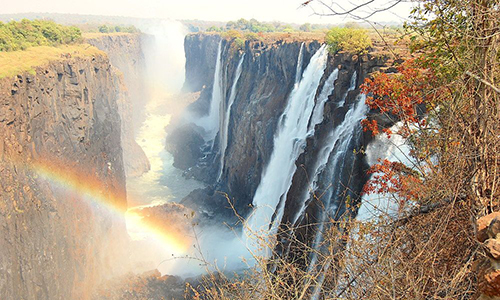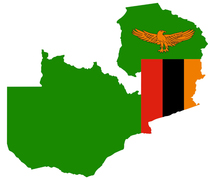 Hope Builders Ministries - Zambia
In Zambia Christianity is the official religion and enshrined in their constitution which also guarantees religious freedom to all faiths.
75% Protestant (includes all "christian" cults); 20% Roman Catholic; many are syncretic churches with African tradition. The greatest challenge to Christianity in Zambia is understanding the true Gospel of God's free gift of Grace for salvation through faith in the person and work of the Lord Jesus Christ. Like most Christian denominations and cults personal work is mixed with some kind of faith in Jesus Christ to be "saved." Paul has proclaimed that all such "other" gospels are not the Gospel that brings eternal life. Galatians 1:6-9

18,396,290 (2020)
Median Age: 17.6
Life Expectancy: 64
Infant Mortality: 56/1,000
Death Under Age 5: 58/1,000
Covid Deaths: 0.14/1,000
Protestant (including all "christian" cults) 75.3%
Roman Catholic 20.2%
Animist, Bahá'í, Buddist, Hindus 2.5%
Atheists 1.8%
Muslim .05%
Zambia's poor, youthful population consists primarily of Bantu-speaking people representing nearly 70 different ethnicities.
It has a rapid population growth, averaging almost 3 percent annually between 2000 and 2010. The average birth rate is almost 6 children per woman. Life expectancy has risen dramatically from 44 years in the year 2000 to 64 years today.
Zambia has few schools for training doctors, nurses, and other health care workers. Its spending on education is low compared to other Sub-Saharan countries.
Zambia had one of the world's fastest growing economies for the ten years up to 2014, with real GDP growth averaging roughly 6.7% per annum, though growth slowed during the period 2015 to 2017, due to falling copper prices, reduced power generation, and depreciation of the kwacha. Zambia's lack of economic diversification and dependency on copper as its sole major export makes it vulnerable to fluctuations in the world commodities market and prices turned downward in 2015 due to declining demand from China; Zambia was overtaken by the Democratic Republic of Congo as Africa's largest copper producer. GDP growth picked up in 2017 as mineral prices rose.
Despite recent strong economic growth and its status as a lower middle-income country, widespread and extreme rural poverty and high unemployment levels remain significant problems, made worse by a high birth rate, a relatively high HIV/AIDS burden, by market-distorting agricultural and energy policies, and growing government debt. Zambia raised $7 billion from international investors by issuing separate sovereign bonds in 2012, 2014, and 2015. Concurrently, it issued over $4 billion in domestic debt and agreed to Chinese-financed infrastructure projects, significantly increasing the country's public debt burden to more than 60% of GDP. The government has considered refinancing $3 billion worth of Eurobonds and significant Chinese loans to cut debt servicing costs.
Equipping
---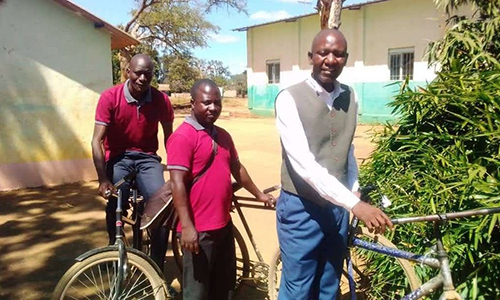 Equip the whole church to do the work of the ministry, building up the body of Christ. Ephesians 4:12
Empowering
---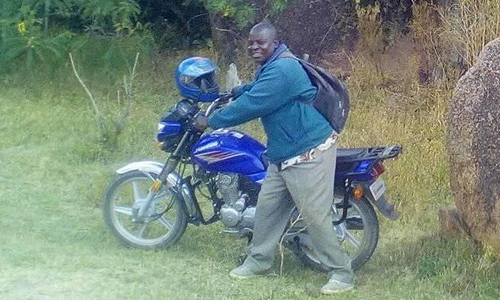 Paul said, "And what you have heard from me...commit to faithful men who will be able to teach others also." 2 Timothy 2:2
Encouraging
---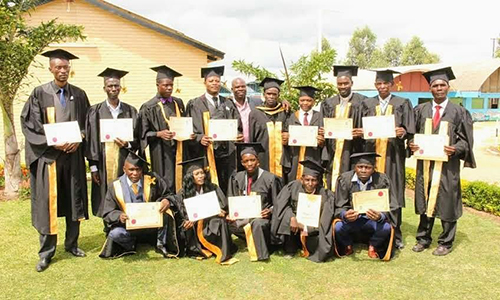 "Therefore encourage one another and build up one another, just as you also are doing." 1 Thessalonians 5:11
Advance the Gospel in Zambia
The Gospel is God's power to save all who believe in the Lord Jesus Christ. Hope Builders Ministries Zambia is producing disciples who are multiplying as they share the Good News with their family and friends. Through the Disicple Makers program Christian Church attenders become recruits in training. They learn what it means to be a Christian and what Christ can do through them as they grow in the Word of God. The believer becomes a disciple for Christ who is able to multiply disciples into the fields that are ready to harvest.
Eternal Life Salvation is the gift to be received today for a secure eternity with God through the Lord Jesus Christ. The Gospel is the focus of Hope Builders Ministries. It gives real LIFE, eternal life.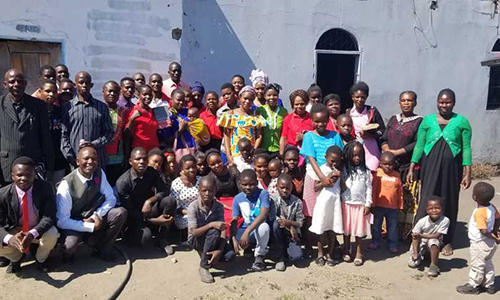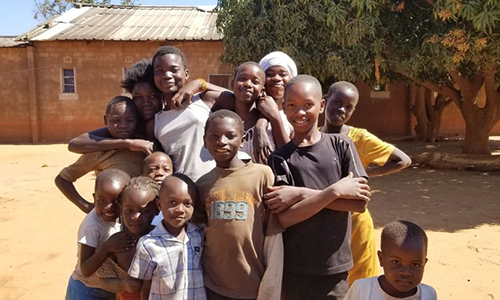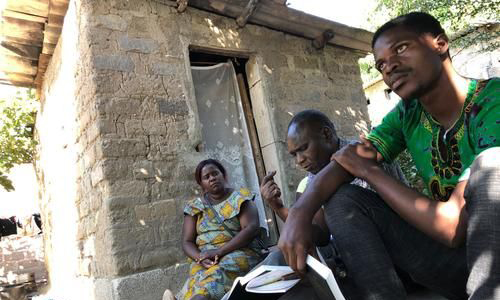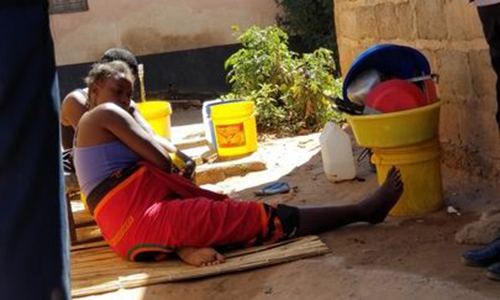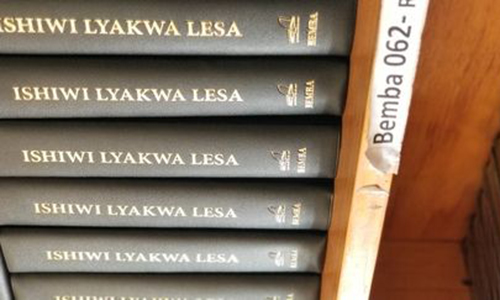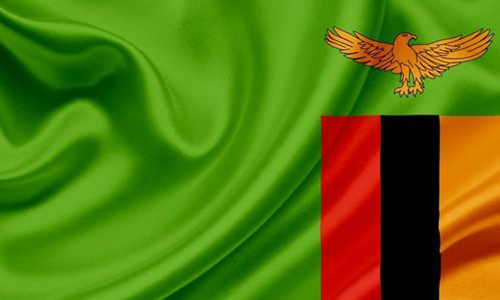 Matthew Daka
HBM Zambia Administrator
Since 2010 Matthew Daka has been the senior administrator of Hope Builders Ministries Zambia. Matthew and his wife Judé host the HQ for HBM Zambia. This is where most of the US Team begin their "mission" trips when going to Zambia. This is also the central hub for all support materials, from Bibles to Books to Transport.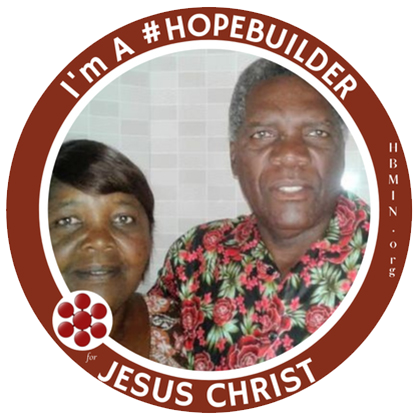 Nkole Mulenga
Disciple Maker Coordinator
Nkole Mulenga and his wife Lydia coordinate the Disciple Makers Program in Zambia. Encouraging churches to implement disciple making at every level. Nkole also serves as the Chairman of the HBM Zambia board of directors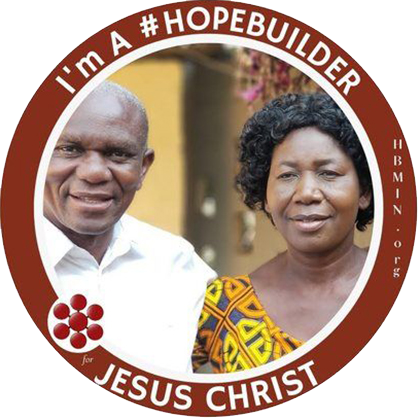 Peter Mwewa
Assistant Administrator
Pastor Peter and wife Rachael live at the HBM Zambia Misenga Conference Center. Here Peter helps oversee this key ministry facility and assists with coordinating the overall ministry of HBMZ.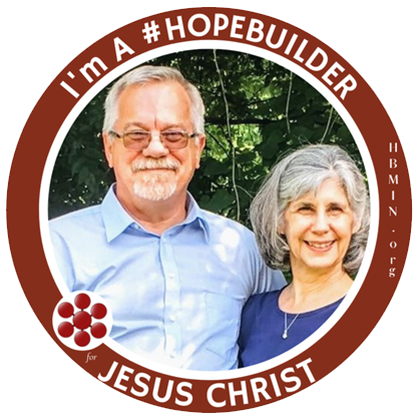 Jeff Hawkins
HBM Zambia US Coordinator
Since 2005 Jeff and Lou Ann have been involved in the HBM Zambia mission. Jeff coordinates the HBM USA mission with the HBMZ Team to equip, encourage and empower it to Advance the Gospel in Zambia.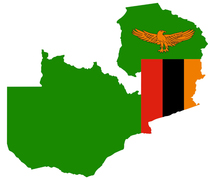 Hope Builders Ministries - Zambia