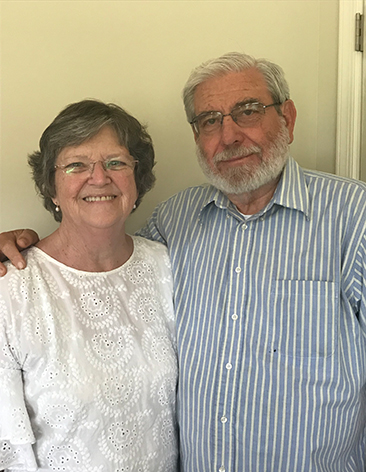 Johan and Lida Gous
Founder and President
South Africa born Johan Gous is the founder and president of Hope Builders Ministries. He began ministry in 1976 working for Open Doors with Brother Andrew assisting in serving the persecuted church.
Johan's primary vision is to mobilize the church to make disciples for Jesus Christ by focusing on the training of indigenous pastors. Since 2002 he has fulfilled that role as Africa Director at Hope Builders Ministries. Ministries serviced by Hope Builders have 6,400 pastors and leaders enrolled in a three-year-diploma training program that focuses on teaching "multiplying ministry" principles.
Johan's wife, Lida, is the assistant to the President and office secretary. Since 2011 she has been actively involved in training pastor's wives and conducting disciple makers conferences in Zambia. They have three married daughters and 11 grandchildren. Johan and Lida reside in Charlottesville, VA.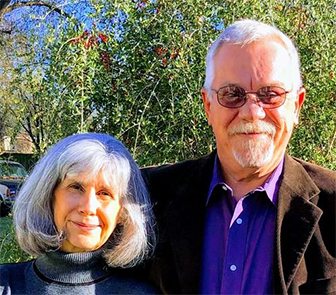 Jeff and Lou Ann Hawkins
Missionary/Pastor, Zambia and Asia
Jeff and Lou Ann became involved with Hope Builders Ministries in 2003 while pastoring in Kentucky. In 2008 they became full-time partners coordinating the work in Zambia. Today Jeff coordinates HBM ministry in Zambia, India, Bangladesh and Pakistan mentoring many of the indigenous missionaries and raising support for their ministries. Jeff and Lou Ann have been in full time ministry since 1988. They host a "Fellowship of Hope" church where Jeff serves as a pastor-teacher. They are graduates of Southeastern Bible College, Birmingham, AL. and the parents of four, grandparents of twelve and GREAT grandparents to ONE. Jeff and Lou Ann presently reside in Texarkana, Texas.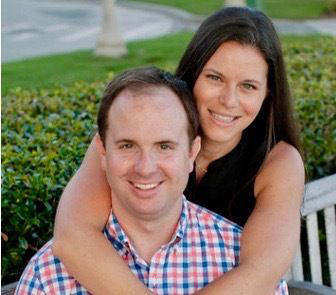 Blaine Hooper
Missionary/Pastor, DRC
Blaine and Anna Hooper have been a part of the HBM team since May of 2016. Their passion is bringing glory to God by making mature disciples of Jesus Christ (1 Cor 10:31; Matt 28:19-20; Col 1:28).
Blaine is serving as the US Coordinator for the Democratic Republic of the Congo. Anna is serving HBM in discipleship to women. They have been happily married since 2011 and have 2 children.
Blaine spent his childhood on various military bases across the US. In high school his family moved to Accra, Ghana, where God first gave him a heart for African missions. Blaine attended Rice University, and like his father commissioned in the US Army as an infantry officer upon graduation. In 2010, the Lord redirected his path from the military to ministry when he was severely wounded while leading troops in combat. It was overseas where Blaine learned the value of equipping and multiplying indigenous leaders. After recuperating for two years, Blaine was ordained, and left the Army to attend Dallas Theological Seminary where he graduated with a Masters of Theology.
Anna is proud to be from a family of pastors and dedicated servants of Christ. The daughter of a Cuban refugee, she was born and raised in Winter Haven, Florida. Her passion is to serve the Lord by teaching the youth. She holds two degrees in teaching from Florida State University and is currently serving as an English teacher at a school for at risk youth in Houston, Texas.
Blaine and Anna cannot be more excited to serve our Lord by making disciples in Africa and abroad with Hope Builders Ministries!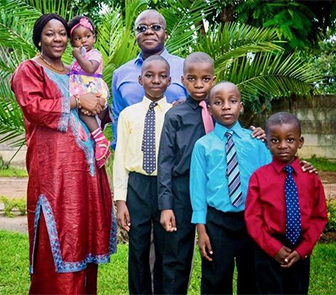 Allan and Delphine Ilunga
Missionary/Pastor, DRC
Allan and Delphine were both born in the Democratic Republic of the Congo (DRC). After becoming a US citizen, serving in the US Military and receiving a MDiv, Allan has move back to Africa to lead the HBM mission to the DRC. He is the director of the Musenga Conference Center serving both Zambia and DRC.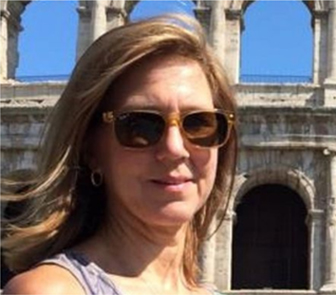 Dana Andrychen
Accountant
Dana is the HBM accountant. She has been with Hope Builders since 2004. She is part of the administrative staff behind the scenes keeping the books, overseeing the annual audit, database administration, maintaining compliance with HBM affiliates as well as financial reporting to the HBM Board of Directors.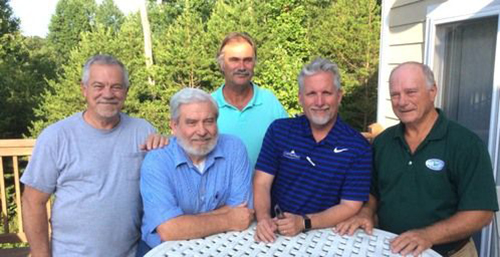 Hope Builders Ministries is a 501c3 nonprofit mission with a Board of Directors.
Rt. to Lt. Jeffrey Hawkins-Treasurer, Johan Gous-CEO, Dwight Foster-VP, and Mike Smith